One of the most challenging and rewarding projects I worked on over my Summer internship with Viasat Inc. is the DSEI booth graphic. The Defence and Security Equipment International (DSEI) is a world class conference held in London every two years, Viasat attended to showcase its variety of military communication products. This project was a great introduction to large-scale graphic creation and of the challenges that come with it. Working directly with my Art Director and Senior Designer, I took preexisting assets and adapted them to create the final design below.

Making use of Viasat's extensive asset library, I used stock images of the soldier and various vehicles and placed them into the battleground background previously made for advertisement. To provide a visualization of the communication capabilities Viasat provides to soldiers, I used the "augmented reality" screens seen around the warfighter which were also created for an advertisement in the past. The lift of the project was making all of these assets from a variety of different sources fit together and look cohesive.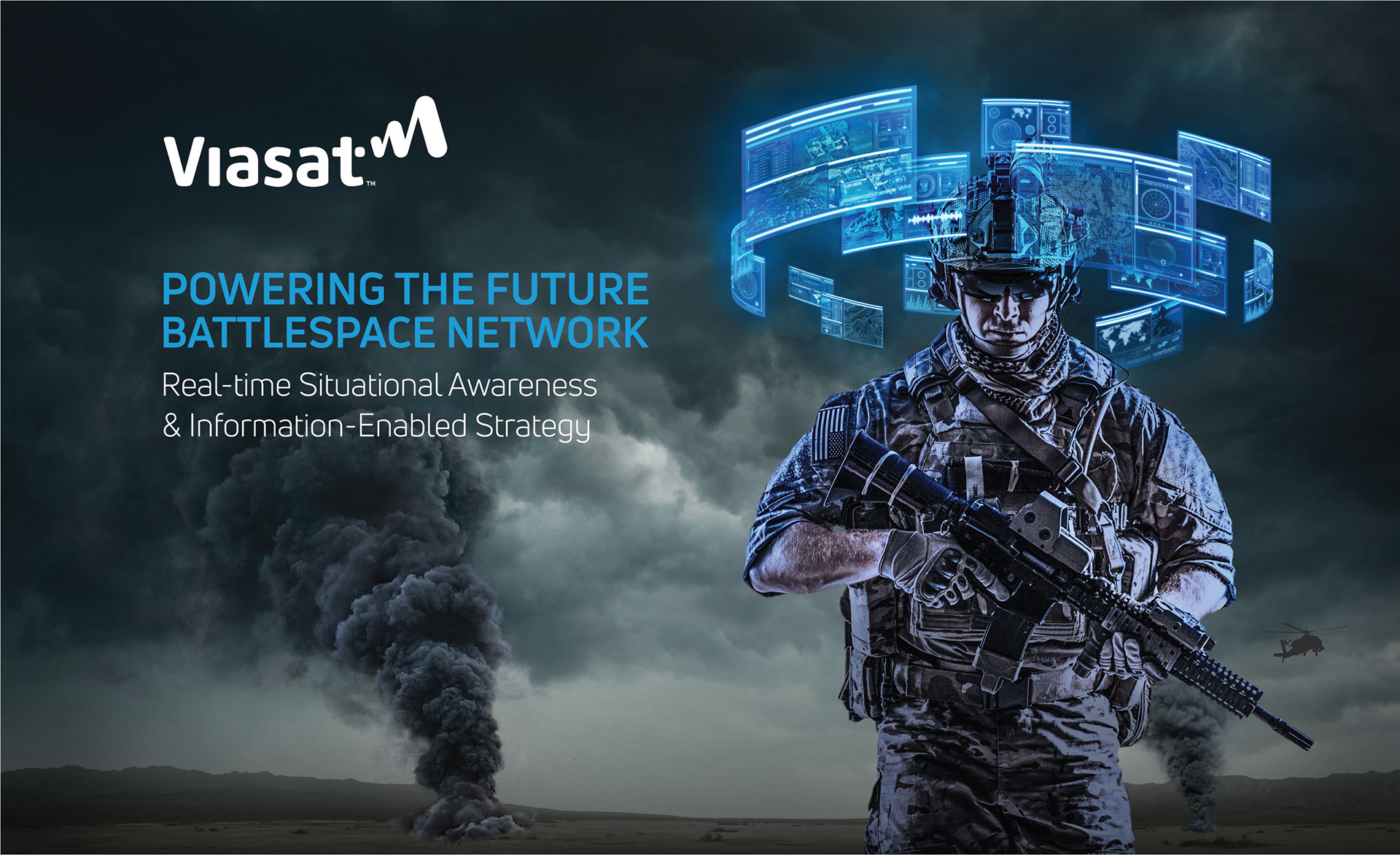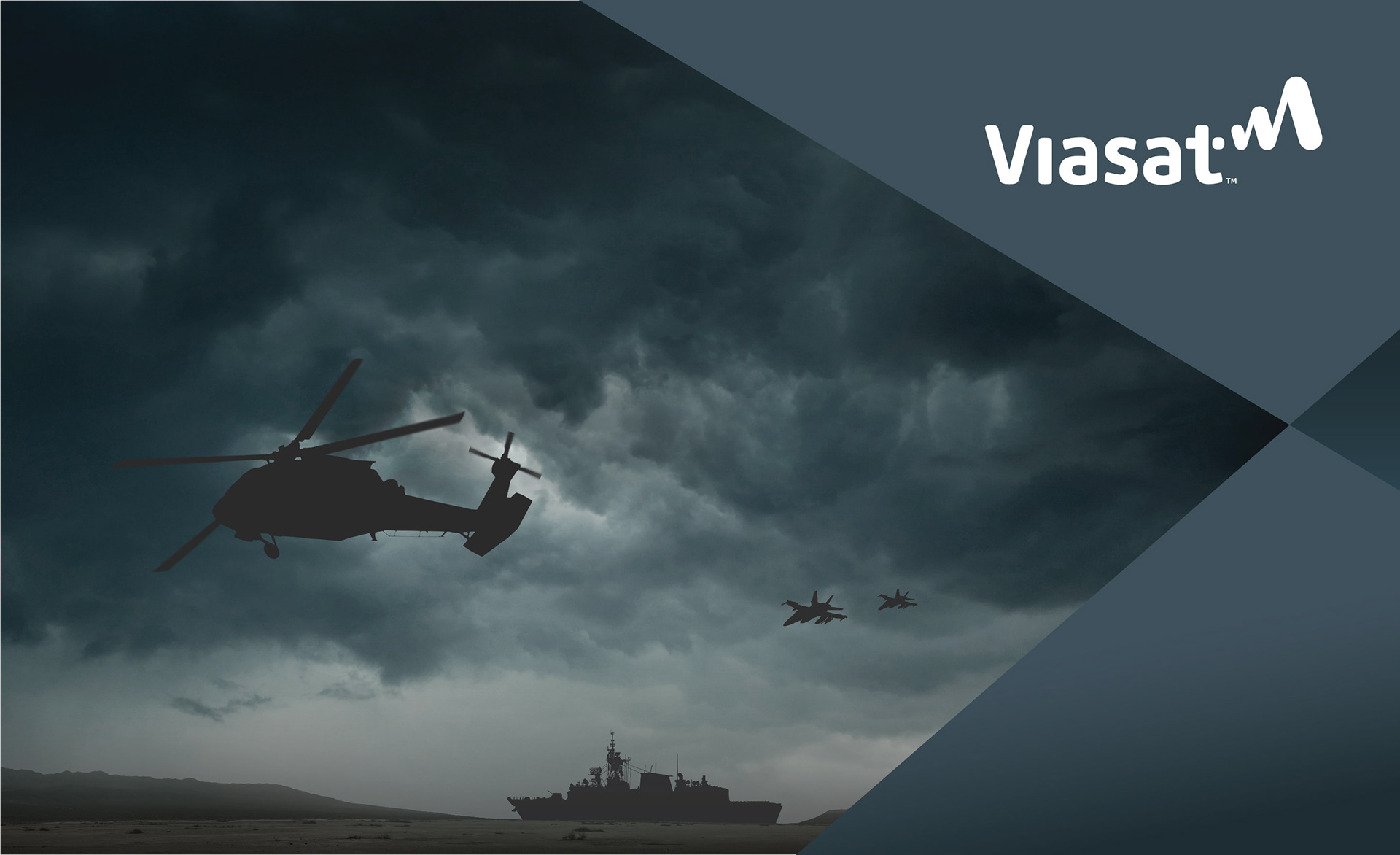 We went through quite a bit of trial and error on the way to the final product. Resolution limitations and our creative process led us to try many different approaches. Seen below is the evolution of the final direction we landed on.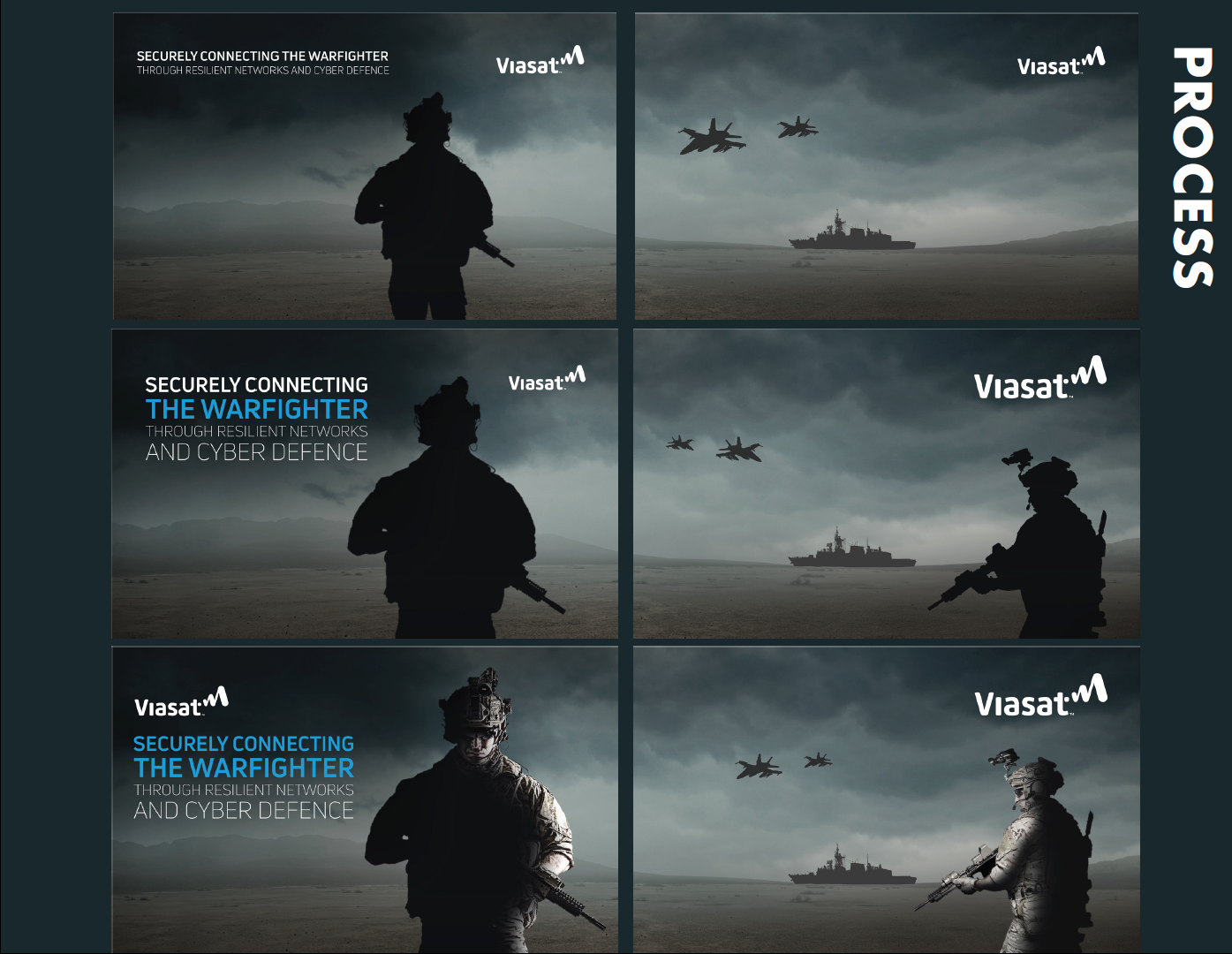 The frustrations that come with working on excessively large Photoshop files and the amount of time spent trying different approaches become well worth the effort when you see the final outcome of your labor existing in the world.