One of the most exciting projects I had the opportunity to work on during my internship with Viasat Inc. was the creation of new shirts for the official company store. Those in charge of the company store were looking for fresh additions that weren't so strictly in line with brand guidelines, allowing a few fellow designers and myself the ability to create with full freedom.

The first of my final designs was initially inspired by vintage postcards and vintage sci-fi Art Deco design, the influence of which can be seen in the color-block style of the satellite and globe, as well in the limited color palette. For this shirt, my intention was to showcase Viasat's satellites, the core of the business, in a way which was artistic and eye catching. The ultimate goal of the project was to create shirts that employees would want to wear, regardless of brand, and I believe that I succeeded in that goal with this design.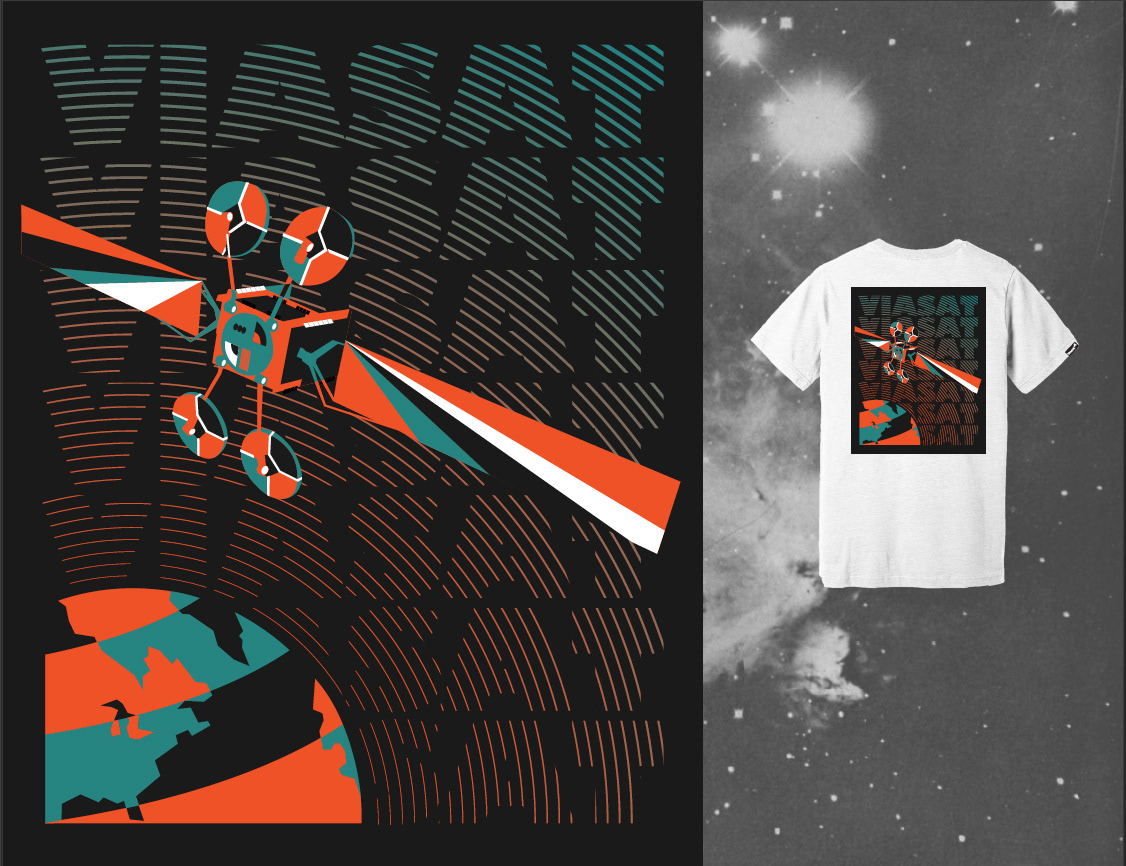 The idea of doing a Viasat-themed Hawaiian shirt came up early in our brainstorming meetings as it fits in very well with the culture of the company. Being headquartered in Carlsbad, CA and having a very casual dress-code, you see countless Hawaiian shirts being worn everyday on the campus. To make a Hawaiian shirt specifically for the company, the execution of incorporating a satellite into a floral pattern was the logical direction.