Creating the T-Shirt for the annual Summer Volleyball Tournament was the first big project of my internship at Viasat Inc. Being given complete creative freedom, the direction for this year's design was all on me. While I explored more ambitious concepts in my sketches, I found that this simple typographic interpretation of a volleyball to be the most effective direction for the shirt. By creating all the type by hand, the final result is one that reflects the fun and free culture of Viasat, while remaining on brand through the use of company colors.

The process of moving from sketches to the final product was fairly straightforward after figuring out how to layout the text properly. The biggest advancement from the initial sketches was the decision to make every subsection of text double stacked in order to preserve the lines present on the average volleyball, allowing the shape of the design to be more recognizable, especially from a distance.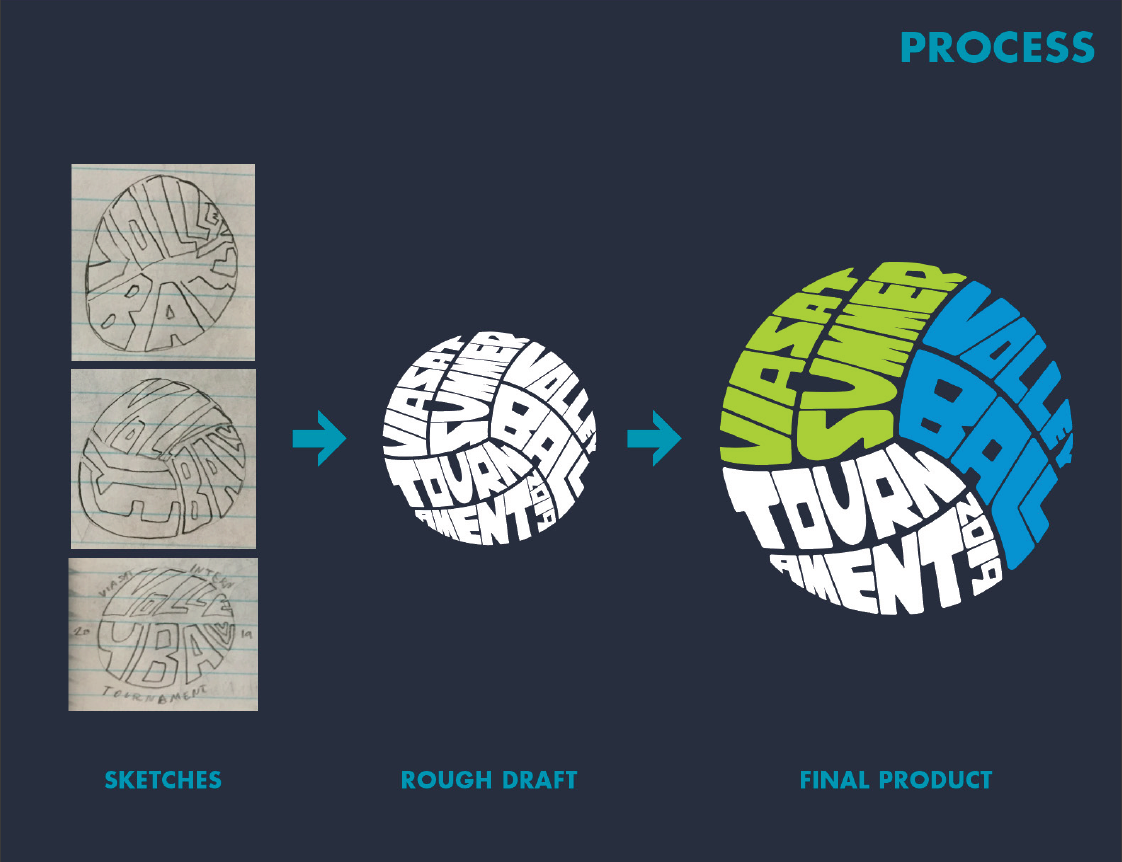 One of the most rewarding aspects of any project is seeing your work exist in the real world. It was really amazing to be surrounding by nearly one hundred coworkers all wearing my design, not to mention hearing the positive feedback it was receiving. Even weeks after the tournament I would still catch an odd shirt being worn, reminding me of how much of a privilege it was to have this opportunity and how much I love doing what I do.